QUATREFOIL™ GINSENG SERIES Skin Care Gift Box
This Gift box includes:
1x Multi-Revitalizing Smoothing Toner ORGANIC which soothes tense and dry skin. Its alcohol-free formula does not irritate the skin.
1x Multi-Treatment Day Cream ORGANIC a velvety rich perfecting cream designed to nourish and repair skin.
1x Multi-Revitalizing Eye Cream ORGANIC helps moisturize and texturize skin while reducing the appearance of damage caused by environmental stress.
sold in last hours
Description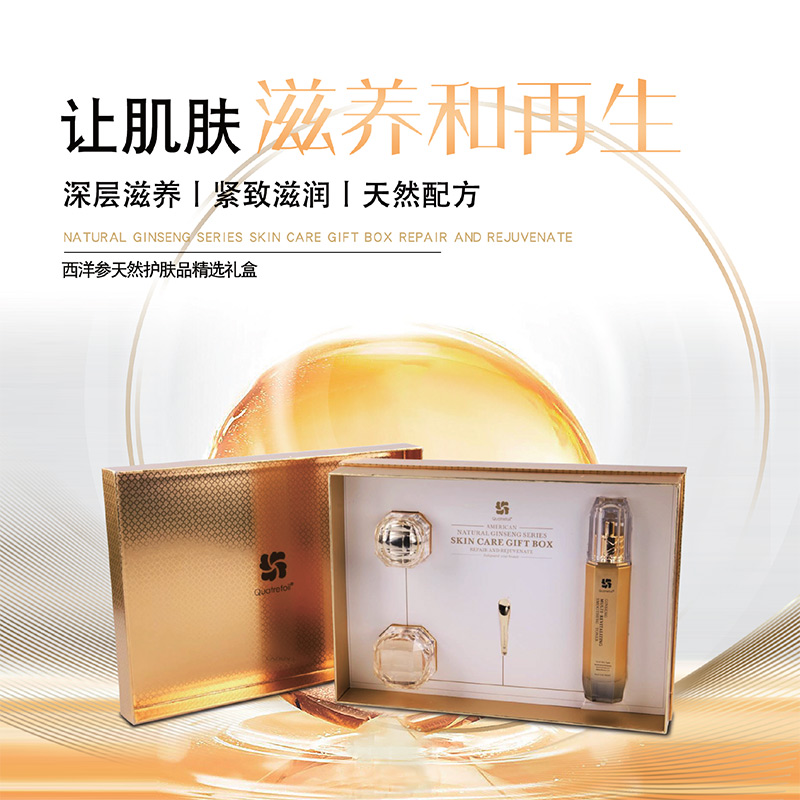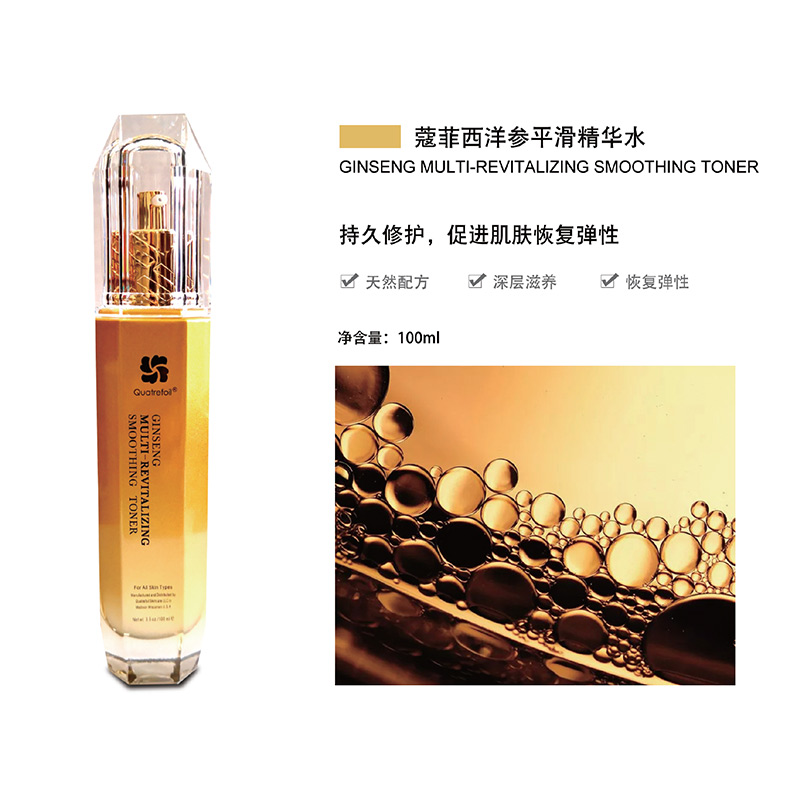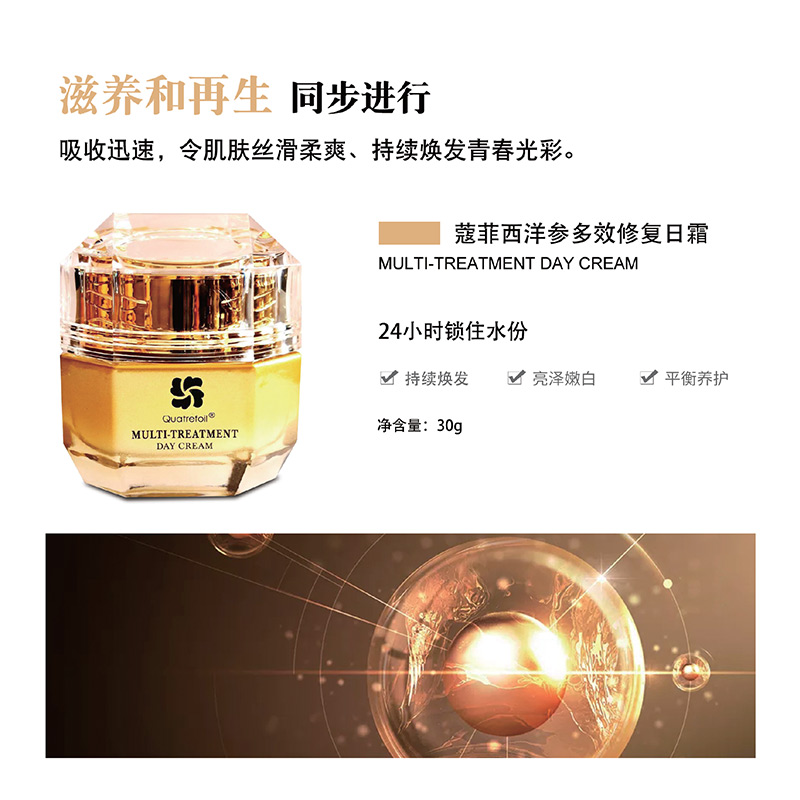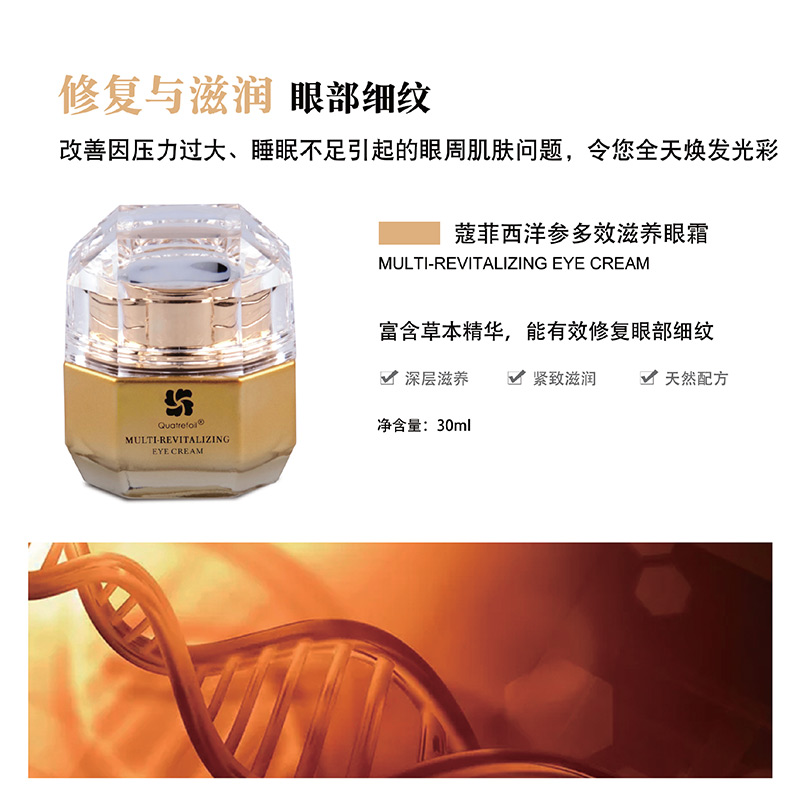 西洋参天然护肤品精选礼盒
:一个西洋参精华水,一个西洋参眼霜,一个西洋参面霜, 延缓皮肤衰老、修复皱纹、保湿、改善肌肤暗沉和干燥。令肌肤紧致、光泽、细腻,重现青春轮廓
美国生产
QUATREFOIL™ GINSENG SERIES Skin Care Gift Box
$289.99